Skip to Content
Early and Increased Pollen Counts Have Drivers Covered Up
March 16 | 2023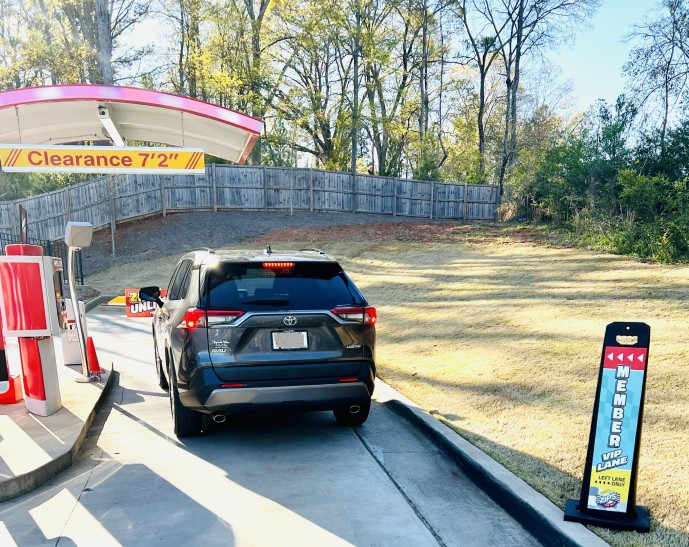 Protect Your Vehicle from Damaging Pollen with Tips from ZIPS Car Wash
Plano, TX – (March 16, 2023) – According to weather experts, pollen has arrived early and at an all-time high. What most people don't know is what pollen can do to your vehicle's exterior and interior if left unattended. ZIPS Car Wash has tips to help you keep your vehicle clean and protected this spring at its over 275 locations across the country, most of which are now open for summer hours from 8am to 8pm daily.
"Pollen can have a negative impact on your paint job, it can alter the effectiveness of your windshield wipers and even impact the interior of your car. Pollen builds up quickly this time of year and if unattended, it can leave a sticky, dirty mess to remove. Over time, this buildup can begin to deteriorate your vehicle's paint job, potentially leading to chips, rust, and an overall hazy appearance," said Gil Castro, long-time car washing expert and Vice-President of Facilities for ZIPS Car Wash. "We're seeing a significant increase in traffic due to the high pollen counts, but that means car owners are making the right decision to remove the pollen quickly from their paint job before it begins to affect the shine of their vehicle," he added.
ZIPS Car Wash recommends using their Z5X ceramic coating as part of your car wash experience because it acts like a protector for your paint job and the more you use it, the more it builds up to defend against erosion, dings, pollen and other everyday wear and tear. Frequent washing is the best way to protect your vehicle this time of year to avoid the buildup and prevent damage. Z5X ceramics is available in ZIPS' Get It All car wash package and Get It All Unlimited Club Membership.
"We're aware that most car washes are extremely busy this time of year and so we are now offering Member Only Lanes at all 275+ ZIPS locations, to get our unlimited club members through the wash quickly and efficiently and to make the lines shorter for our retail customers," Castro added. "We've also made our car washes available to purchase online to get customers through the checkout process quickly. When you buy online, you get a discount and can use the car wash you purchase when it's convenient for you by just scanning or entering your code when you arrive," he added.
Experts recommend you keep the interior of your ride just as shiny and new looking as the outside. Plus, ignoring pollen on the interior of your vehicle can increase the allergic effects of pollen on you and your passengers. Pollen particles can easily reach inside your vehicle through the ventilation system, your windows, and doors. Cleaning or replacing the cabin filters in your car, vacuuming your seats and floorboards, and wiping down the hard surfaces of your dashboard can help remove the pollen. ZIPS self-detailing centers include complimentary surface and glass cleaner, microfiber towels and turbo vacuums for use after your car wash.
Purchase your car wash online at shop.zipscarwash.com and skip the line when you visit your local ZIPS. For more useful car care tips, follow ZIPS Car Wash on your preferred social channel.
About ZIPS Car Wash ZIPS Car Wash, headquartered in Plano, Texas, is the largest privately held car wash operator nationwide, operating more than 275 locations across 24 states under three brands: ZIPS Car Wash, Rocket Express Car Wash, and Jet Brite Car Wash. With nearly 20 years of car washing experience, ZIPS prides itself on providing the highest quality express tunnel car wash in the industry. ZIPS uses the latest industry technology to provide a clean, dry, and shiny vehicle and exceptional customer experiences every day. The ZIPS team aims to positively impact the communities we live and serve in. To learn more visit www.zipscarwash.com.